Posted by Code Four Athletics on 28th Apr 2016
When the final whistle blew at this past Saturday's soccer match between Manchester City and Stoke City, Martin Weiler, a 61-year-old soccer fan with no affiliation to either team, officially joined one of soccer's most distinctive supporters groups: the 92 Club, a small and exclusive fellowship made up of individuals who have watched a competitive league or cup match at the stadium of each of the 92 clubs in England's top four divisions, which includes some teams from Wales.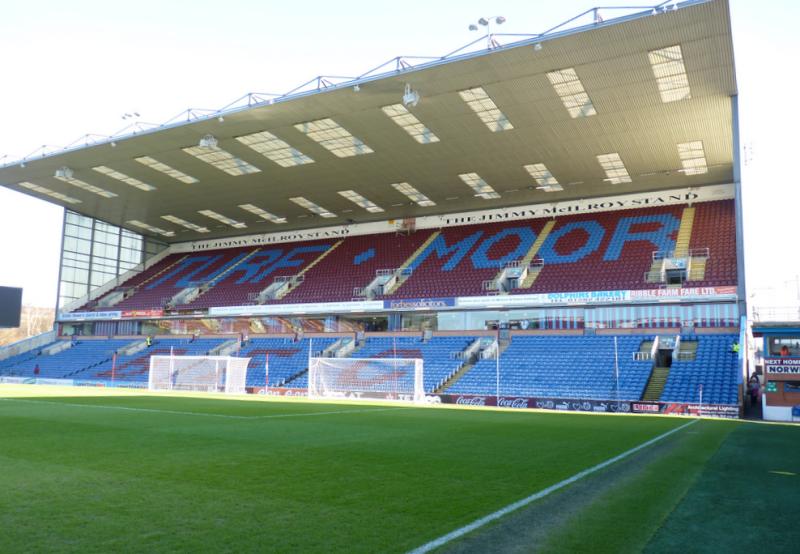 The list includes ramshackle old stadiums, scented and scarred with century-old reminders of English soccer's storied past, but also the gleaming cathedrals that testify to the Premier League's rich new present.
For more about Martin and his fellow fans on their quest for this milestone, be sure to read the entire NYT story entitled Worth The Price of 92 Admissions: Entry Into a Stadium Fan Club.
Note: This post is courtesy of Code Four Athletics Soccer Uniforms, a Seattle area-based soccer specialty brand of soccer uniforms, soccer jerseys, warm-ups and soccer gear. Visit their online soccer store to see their entire selection of gear, or call toll free 1-888-411-3687. Thank you.
by Mike Carter Sky Eddy Bruce, a female former all-American goalkeeper and youth soccer advocate, hates the term "soccer mom." She loathes it. Despises it. Find out why in her latest Soccer Parenting blog post, presented by Code Four Athletics.
by Mike Carter Man this is hot! Watch as Joltter, Andrew Henderson, and Melody Donchet Face off with 1,000 degree fireballs. To balance things out, we suggest shopping for cool soccer uniforms from Code Four Athletics. See you on the pitch!
by Mike Carter Which state is the most effective at producing pro soccer players? The answer may surprise you. Go ahead. Raise your hand if you said California. You, in the back, did you say Florida? Drum roll please........the answer is Washington state. That is, according to an article from last year we unearthed looking at how [...]
Five stars from the World Cup-winning U.S. women's national team have accused the U.S. Soccer Federation of wage discrimination in an action filed with the federal Equal Employment Opportunity Commission.Alex Morgan,Carli Lloyd,Megan Rapinoe,Becky Sauerbrunn and Hope Solo maintain in the EEOC filing that they are paid nearly four times less than their male counterparts on [...]
by Mike Carter "We must not measure the development of soccer in the United States simply by the number of people who play soccer, rather, we must measure it by the number of people who love soccer. It is the people who love soccer that will, over time, elevate soccer to the status of preeminent sport [...]
It's been an interesting few weeks in our offices, as we've worked hard to make several improvements to better serve you: We've consolidated our inventory and production under one roof, furthering our focus on better, faster order processing. We've put together a really unique Custom Uniform Program for Clubs.In addition to our Code Four [...]
by Mike Carter If your son or daughter plays select or competitive soccer, should they also play on their high school soccer team? It's a question that parents across the nation have struggled with, and one that's gotten particular attention lately with the announced launch of the US Soccer Girls Development Academy in 2017. We don't have [...]
by Mike Carter In an effort to accelerate the development of world-class female players, U.S. Soccer is launching a Girls' Development Academy Program in the fall of 2017. The Academy will focus on positively impacting the everyday club environments to assist in maximizing female youth player development across the country. How will this impact youth soccer at [...]
by Mike Carter Code Four Athletics, purveyor of soccer uniforms, sports apparel and custom kits, proudly presents your one-minute video fix of the day: a very active tiger from the Oregon Zoo, doing his thing which includes some sweet ball-handling moves.